HFHR's leaflet with recommendations to counteract COVID-19 in place of deprivation of liberty and ensure the rights of prisoners
Submitted by

admin

on 06.05.2020 - 15:38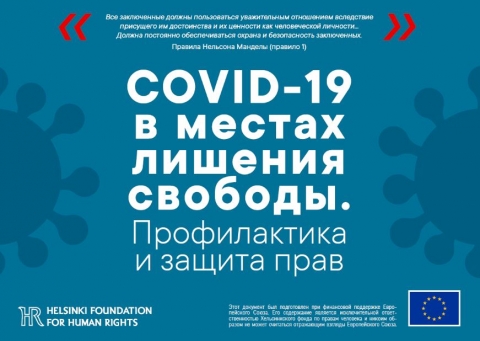 The Helsinki Foundation for Human Rights prepared a leaflet with recommendations from various documents to help personnel of place of deprivation of liberty to counteract COVID-19 and ensure the rights of prisoners. The information contained in the leaflet will also be useful for NGOs monitoring places of detention.
In the leaflet, we emphasize that people deprived of their liberty should be guaranteed respect for their human rights, contact with the outside world and medical care. It is also necessary to conduct an information and educational campaign among prisoners on coronavirus and security measures taken by the administration. Staff in the place of deprivation of liberty should be provided with trainings on coronavirus, appropriate hygiene, proper use of personal protective equipment, disinfection of the environment and information on how to deal with suspected and confirmed cases of COVID-19.
The leaflet is based on the recommendations of WHO, UN Subcommittee on Torture Prevention and the international organization Penal Reform International.