Case of police officer convicted of torturing teen remitted for further examination
Submitted by

admin

on 01.04.2013 - 14:05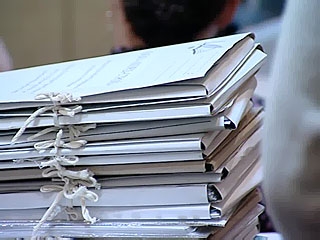 The case of Mashraf Aliyev, a former officer from the police station in the Yovon district, who was convicted of torturing teen boy has been remitted for further examination, Sergey Romanov, director of the Dushanbe-based Independent Human Rights Center, told Asia-Plus.
According to him, the verdict against Aliyev has been recalled and the case has been remitted for further examination following the protest lodged by the Supreme Court head Nusratullo Abdulloyev.
"During the further examination, Mashraf Aliyev will remain under custody," said Romanov.  "One more officer from the Yovon police station, who supposedly used torture against the teenager, was also mentioned in the criminal case.  The investigation, however, did not identify this officer."
Abduqodir Muhammadiyev, the first deputy head of the Prosecutor-General's Office, notes that they have already received the case for further examination and the decision on this case will be made within a week.
We will recall that a court in the Yovon district on September 6, 2012 found Mashraf Aliyev guilty of torture and sentenced him to seven years in prison.  Aliyev was convicted of torturing and ill-treating a 17-year-old boy on April 27, 2012.
This was the firs time an official has been charged with the crime of torture since the Article on Torture in line with international legal standards was introduced into the Criminal Code of Tajikistan in March last year.
On April 27, the 17-year-old boy was detained on suspicion of theft by a police officer in Yovon, Khatlon province and questioned without a lawyer in the police duty office in Yovon.   He was allegedly beaten in order to make him confess.  On April 28, he was recalled to the police station where the beatings allegedly continued.  The boy did not tell anyone about his ill-treatment but on April 29, he attempted suicide.  He survived and was taken to hospital.  A medical expertise was carried out on April 30, and a forensic examination was carried out on May 28 which found evidence that serious bodily injuries had been inflicted on him.
Mashraf Aliyev was also found guilty under Article 316 "exceeding official authority".  He was banned from working in the structures of the Ministry of Internal Affairs for a period of five years.