Policeman charged with negligence leading to detainee's death to serve two-year term
Submitted by

admin

on 12.02.2013 - 19:21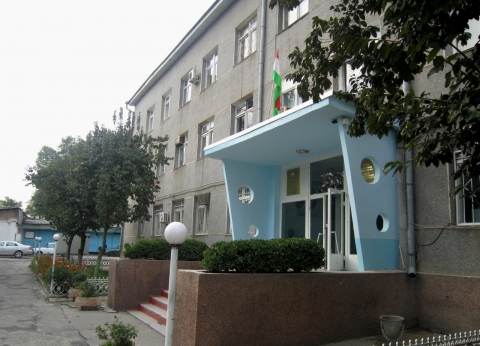 Abdurahmon Dodov, a former investigator with the police station in Dushanbe's Shohmansour district, has been charged with negligence that led to the death of detainee and been sentenced to two years in a settlement-colony (the prototype for the 'open prisons' that exist in many Western European countries).
The Shohmansour district court passed the sentence on Abdurahmon Dodov on February 12.
Lawyer Gulchehra Kholmatova, who represented the injured party in the court, denounced the sentence against Dodov and said that she would appeal against the verdict. According to her, the sentence is unfair.
"Moreover, two other police officers who were involved in this case escaped unpunished because criminal proceedings instituted against them were dropped," the lawyer said, noting that she would seek a fair sentence.
"The charge of negligence has been officially brought only against Abdurahmon Dodov," says the lawyer. "Meanwhile, there are witnesses who say that several police officers have been involved in this incident, but they have just got off with dismissal."
"According to the case materials, there are witnesses who say that illegal methods of investigation were used against Shodiyev, but these statements have not been taken into consideration during the investigation," she added.
We will recall that officers from the police station in Dushanbe's Shohmansour district arrested Bahromiddin Shodiyev on October 19, 2011 on suspicion of theft. The following day, he was taken comatose to the National Medical Center, where he underwent surgery. He died in hospital eleven days later, on October 30, 2011.
Relatives say Bahromiddin Shodiyev died eleven days later after he was beaten in the police station in Dushanbe's Shohmansour district.
Meanwhile, police say Shodiyev, who they suspected of having committed a series of thefts, tried to escape by jumping out of a second-floor window during his interrogation at the police station.
Bahromiddin's mother, Niyozbibi Bouriyeva, says her son suffered from drug addiction and they were going to hospitalize him on October 19, "but four police officers detained him not far from our house and took him to the police station in the Shohmansour district." "The next day, he was taken to the resuscitation department. Physicians needed my permission for operation; that is why police informed me that my son is in the hospital," Ms. Bouriyeva said.
According to her, Bahromiddin told her that police officers severely beat him making him admit to the crimes he did not commit. "He said they used beatings and electric shock to extort confessions," said she. "He said police taped his mouth shut so no one could hear him screaming. He was practically unconscious when heard that policemen were agreeing that if anything goes wrong they will say that he sustained injuries while jumping out the second-floor window."
Major Dilovar Murodov, Captain Alisher Inoyatov and Lieutenant Abdurahmon Dodov from the police station in Dushanbe's Shohmansour district were dismissed as a result of the internal investigation into their alleged role in the death of Bahromiddin Shodiyev. Besides, the deputy chief of the Shohmansour police station, Lieutenant-Colonel Ilhomjon Karimov, was dismissed. Shohmansour police station chief, Colonel Safarmad Odinayev, the chief of the investigation department within the Shohmansour police station, Major Abduqodir Nazarov, and his deputy, Senior Lieutenant Bahodur Sodiqov, were reprimanded.