It is important to be reminded to uphold human rights
Submitted by

admin

on 05.12.2022 - 11:25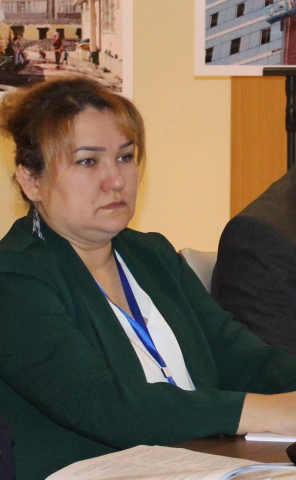 Why is the Human Rights Day important?
Human rights and freedoms enshrined in the text of the Declaration, run through it as a red thread and remain current. This is also underlined by the Tajik human rights activists who promote and protect human rights and fundamental freedoms in Tajikistan in various areas. Below are their statements dedicated to International Human Rights Day...
Shoira Davlatova, Director of the PO "Independent Center for the Human Rights Protection": "On Human Rights Day, it is important to be reminded to uphold human rights. Above all, it is an important work of civil society as a whole. One of the inalienable human rights is the right to housing, which is internationally recognized as one of the most important social and economic human rights, as reflected in several significant international instruments. First of all, it includes Article 25 of the Universal Declaration of Human Rights, which enshrines the right to housing as an integral part of the right to an adequate standard of living for the health and well-being of oneself and one's family. Our organization is working actively in protecting citizens' housing rights, as well as in providing legal education on the right to adequate housing".
Hotline numbers of the Legal Aid Group of the Coalition against Torture and Impunity in Tajikistan:
Sughd region: 98 787 33 33
Khatlon region and GBAO: 98 787 66 66
Dushanbe City and DRS: 98 708 76 76
E-mail: Notorturetjk@gmail.com
Web: www.notorturetj.org
If you have any questions about violations of the rights of servicemen and conscripts, please call (+992) 933331703, (+992) 933331803. Phones are also available outside of business hours, including weekends and holidays.